SAM Checkpoint
The SAM Checkpoint workshop is a 5 to 25 day assignment that shows you how to optimise your contract based on real needs and usage.
This session takes place at Bechtle Comsoft or your nearest Microsoft lab.
I would like to make an appointment with a SAM expert
1.
OBJECTIVES OF THE WORKSHOP.
Optimisation of your contract according to your actual needs and usage
Taking into account your strategy
Prevent audit risks with compliance of licences held for a specific publisher
Reduce your costs
2.
DESCRIPTION OF THE ASSIGNMENT.
Inventory of licences held, deployed and used
Identification of possible risks in the event of an audit, including provisional figures
Compilation of contracts and purchases
Reconciliation and optimisation of allocated licences
Establishment of the compliance report and optimisation paths

Number of days: 5 to 25 days (including preparation)
3.
WHY THIS WORKSHOP ?

This workshop is of particular interest during :
Approaching the anniversary date of a contract renewal
Organisational change within the company: merger, acquisition, internal reorganisation
Infrastructure overhaul or migration project (Office 365, Azure)
In case of an audit
4.
DELIVERABLES
Risk analysis report including :
Projection of the number of additional licences required
Proposal of ways to optimise the installed base, including the reallocation of existing licences
Contractual recommendations to optimise the allocation of existing licences
5.
OUR CERTIFICATIONS
BECHTLE COMSOFT consultants are certified.
Click to see a list of the most important Microsoft certifications held by Bechtle Comsoft.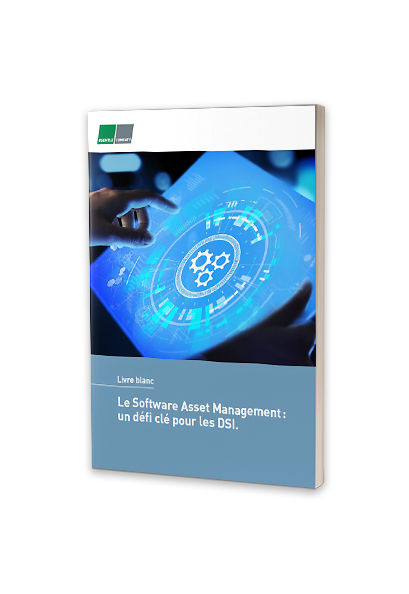 Software Asset Management : A challange for CEOs
Download our guide to discover our services and advice on managing your software assets!
The demand for new communication capabilities driven by teleworking and the adoption of Software As A Service (SaaS) business applications has led to an increase in enterprise software spending, while at the same time increasing the complexity of managing.