Mission Cybersecurite Infrastructure.
The Cybersecurity Infrastructure workshop is a 5 to 10-day assignment that presents the cybersecurity risks of Microsoft assets.
This session takes place at Bechtle Comsoft or your nearest Microsoft lab.


I would like to make an appointment with a safety expert
1.
OBJECTIVES OF THE WORKSHOP.
Assessment of the cybersecurity risks for your Microsoft assets: terminals, Microsoft Active Directory, Azure AD and Office 365
Proposal of patches to secure your Microsoft environment
2.
BENEFITS.
Discovery of security flaws (devices) and analysis of risks to users
Analysis of score review and best practices
Identification of processes to be improved
Benchmark of different security solutions
Definition of next steps > Action plan
3.
DESCRIPTION OF THE ASSIGNMENT.
Development of a detailed description of the infrastructure
Scanning of the entire perimeter and then extracting the data (CSAT tool)
Identification of all deployed software
Verification, identification & analysis of "at risk" software including shadow IT risks
Creation of a questionnaire on the cybersecurity process (5 areas)
Methodological approach
Recommendations on technology & process improvement areas

Number of days: 5 to 10 days (including preparation)
Session duration: ½ day
4.
WHY THIS WORKSHOP ?

This workshop is of particular interest during :
Organisational change: internal reorganisation, merger/acquisition
Deployment of telework
Technological watch in relation to new threats
5.
DELIVERABLES
Risk analysis report including :
Mapping of the 10 critical risks identified for the company
Cybersecurity action plan
6.
OUR CERTIFICATIONS
BECHTLE COMSOFT consultants are certified.
Click to see a list of the most important Microsoft certifications held by Bechtle Comsoft.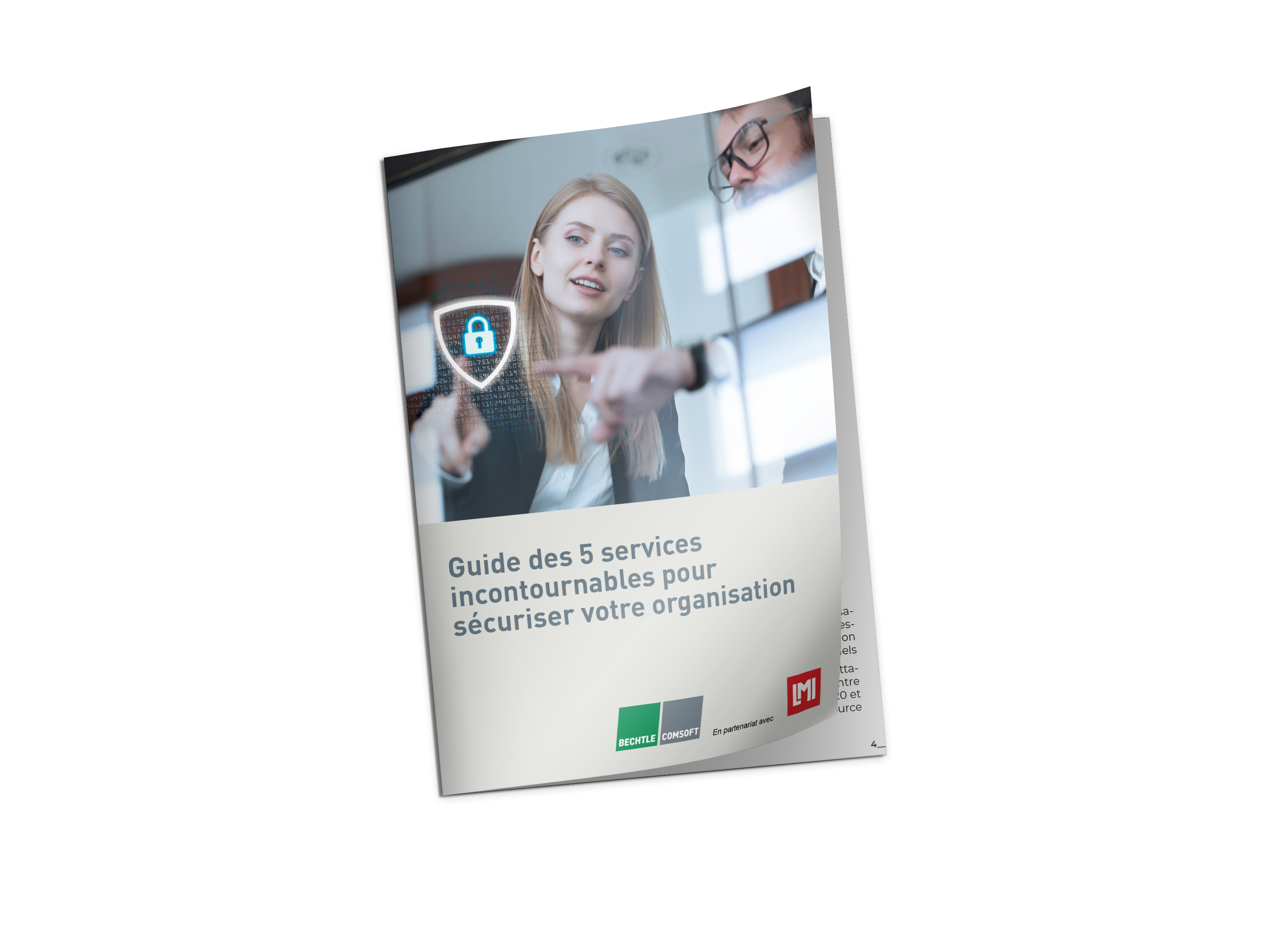 Guide to the 5 must-have services to secure your organisation
Download our guide to discover our cybersecurity services and advice! In partnership with Le Monde Informatique.
The acceleration of the digitisation of the economy, the increasing professionalism of cybercriminals and the lack of awareness of cyber risks among users are all factors that have allowed cybercrime to develop over the last few years and, more particularly, in recent months. The fourfold increase in ransomware attacks between 2020 and 2021 is evidence of this (source: ANSSI).