Cybersecurity missions.
At Bechtle Comsoft, we believe that ongoing cybersecurity assessment should be the backbone of your security plan.
Risk management in IT involves analysing potential dangers weighing on your IT projects so that you can either prevent them or deal with them quickly. Through 4 security missions, Bechtle Comsoft considers all risks before taking the necessary measures, improving the general security of the IT infrastructure and optimising the information system.
I would like to make an appointment with a safety expert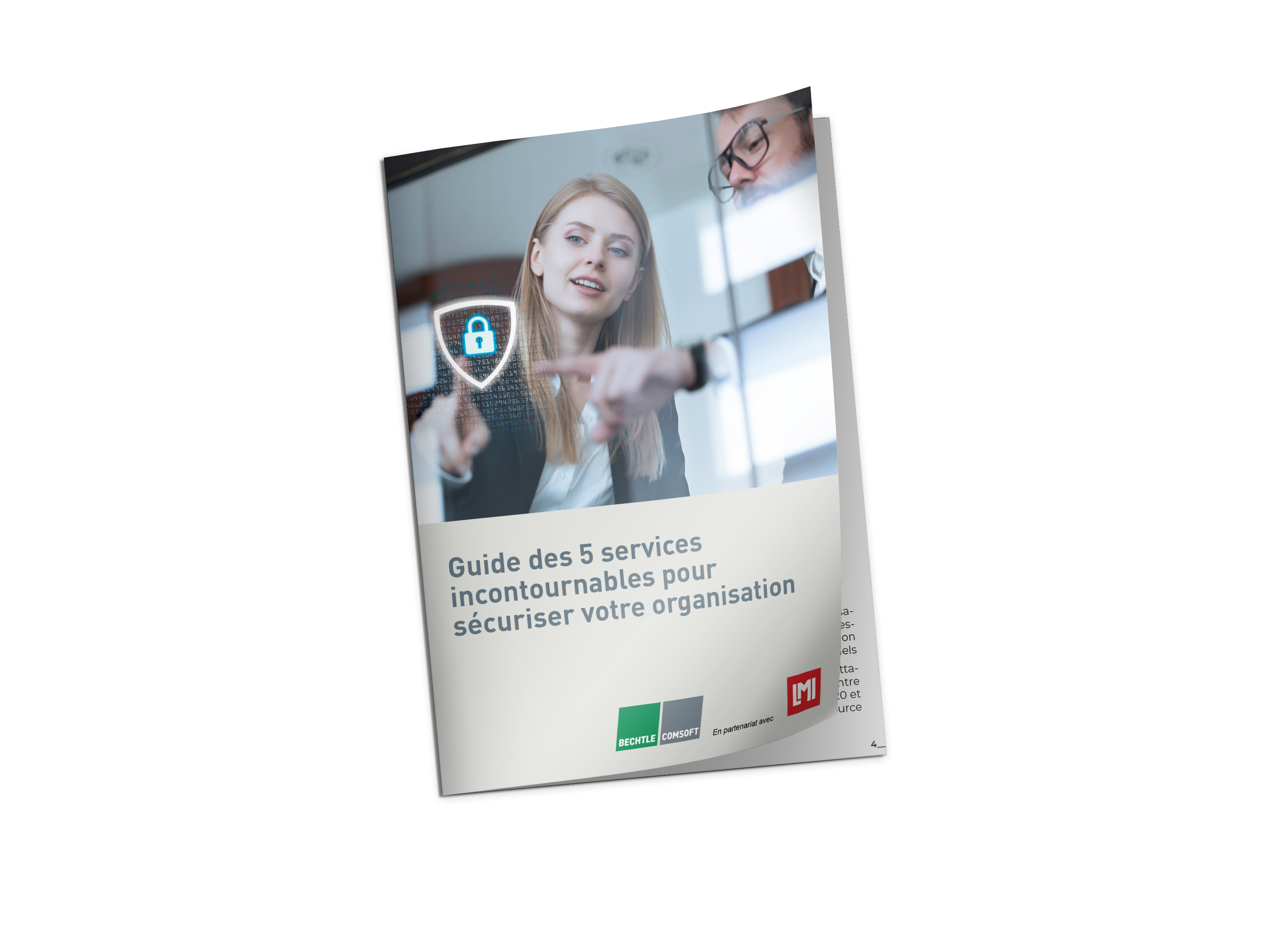 Download our guide to discover our cybersecurity services and advice!
In partnership with Le Monde Informatique.
The acceleration of the digitisation of the economy, the increasing professionalism of cybercriminals and the lack of awareness of cyber risks among users are all factors that have allowed cybercrime to develop over the last few years and, more particularly, in recent months. The fourfold increase in ransomware attacks between 2020 and 2021 is evidence of this (source: ANSSI).