GOVERNANCE 365 MISSION
Bechtle Comsoft's Governance 365 mission is a service designed to help you manage Microsoft Office 365 tools within your organisation. We offer you an introduction to the management tools, a personalised roadmap, support and a precise management plan that will enable you to identify, build and implement your strategy.
I would like to make an appointment with a Modern Workplace expert
1.
OBJECTIVES OF THE WORKSHOP.
Identify strengths and weaknesses in the adoption of Microsoft 365 tools and user support.
Implementing best practices including the development of good gouvernance.
Help with change management.
2.
DESCRIPTION OF THE ASSIGNMENT.
Analysing the context and level of deployment of Microsoft 365 solutions ​
Analysing uses and management objectives
Defining user/admin profiles and the associated rights
Presentation of Microsoft 365 steering tools: Administration Centre, Autopilot, Intune
Raising awareness of cybersecurity issues

Number of days: 5 to 10 days (including preparation)
3.
WHY THIS WORKSHOP ?

This workshop is of particular interest during :
Organisational change: internal restructuring, merger/acquisition
Remote working deployment
Following the purchase of Microsoft 365 licences
Before implementing a Cloud migration project
4.
DELIVERABLES
Risk analysis report including :
Training workshops led by a consultant
Presentation materials used during the training workshop
Workshop reports
6.
BENEFIS.
Detailed analysis of usage and management objectives.
Setting up an adoption and management plan.
Understanding of Microsoft 365 management tools: Administration Centre, Autopilot, Intune.
Awareness of cybersecurity issues.
5.
OUR CERTIFICATIONS
BECHTLE COMSOFT consultants are certified.
Click to see a list of the most important Microsoft certifications held by Bechtle Comsoft.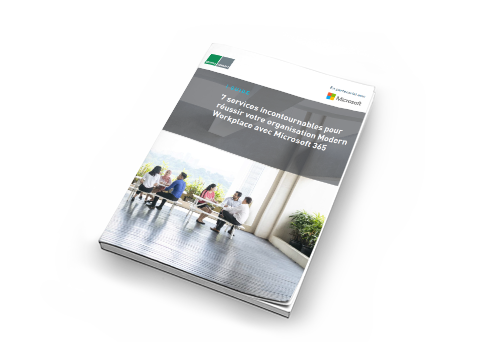 7 services incontournables pour réussir votre organisation Modern Workplace avec Microsoft 365
Download our guide to discover our services and advice !
With the emergence of remote working, the advent of cloud computing and growing security issues, your challenges are many.
Our customers talk about us