IMMERSION 365 MISSION
The Immersion 365 workshop aims at allowing your teams to practice the implementation of the best practices of Microsoft Office 365 solutions. We put at your disposal in our premises, a laboratory equipped with the latest Microsoft technologies. With our Cloud expertise, we will help you accelerate your adoption of Microsoft Office 365 solutions
I would like to make an appointment with a Modern Workplace expert
1.
OBJECTIVES OF THE WORKSHOP.
Identifying business uses and challenges
Identifying the adoption level and usage strengths and weaknesses
Overviewing Microsoft Office 365 features and new features plus associated uses
Developing use cases by simulating them in a demo environment
Sharing tips, tricks and updates
Supporting the governance policy
2.
DESCRIPTION OF THE ASSIGNMENT.
Identifying uses and business challenges
Identifying the level of adoption plus the strengths/weaknesses with regards to use
Presentation of the O365 functionalities and new features, as well as associated uses
Simulation in a demo environment
Tips and tricks
Support with the governance policy

Number of days: 1 days (including preparation)
3.
WHY THIS WORKSHOP ?

This workshop is of particular interest during :
Organisational change: internal restructuring, merger/acquisition
Remote working deployment
Following the purchase of Microsoft 365 licences
Before implementing a Cloud migration project
4.
DELIVERABLES
Risk analysis report including :
Workshop run by a consultant
Training materials used during the workshop
6.
BENEFITS.
Identifying strengths and weaknesses: tool adoption,
user support etc.
Use optimisation
Prioritising Microsoft Office 365 services
Support for your governance policy
Recommendation of change management assistance
5.
OUR CERTIFICATIONS
BECHTLE COMSOFT consultants are certified.
Click to see a list of the most important Microsoft certifications held by Bechtle Comsoft.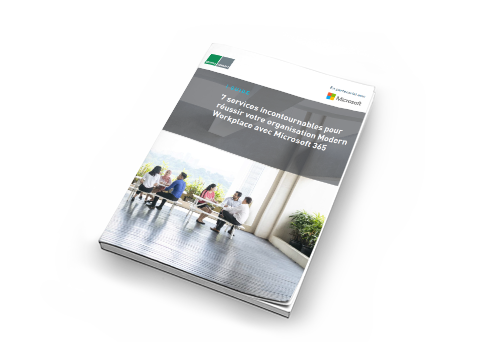 7 services incontournables pour réussir votre organisation Modern Workplace avec Microsoft 365
Download our guide to discover our services and advice !
With the emergence of remote working, the advent of cloud computing and growing security issues, your challenges are many.