Microsoft Office 365.
Manage your business more efficiently with Office 365
Access the Office suite you know and enhance collaboration and your productivity wherever you are.
Contact us
Microsoft Cloud presales
Franck Pelloux
Direct line : + 33(0) 4 97 21 58 54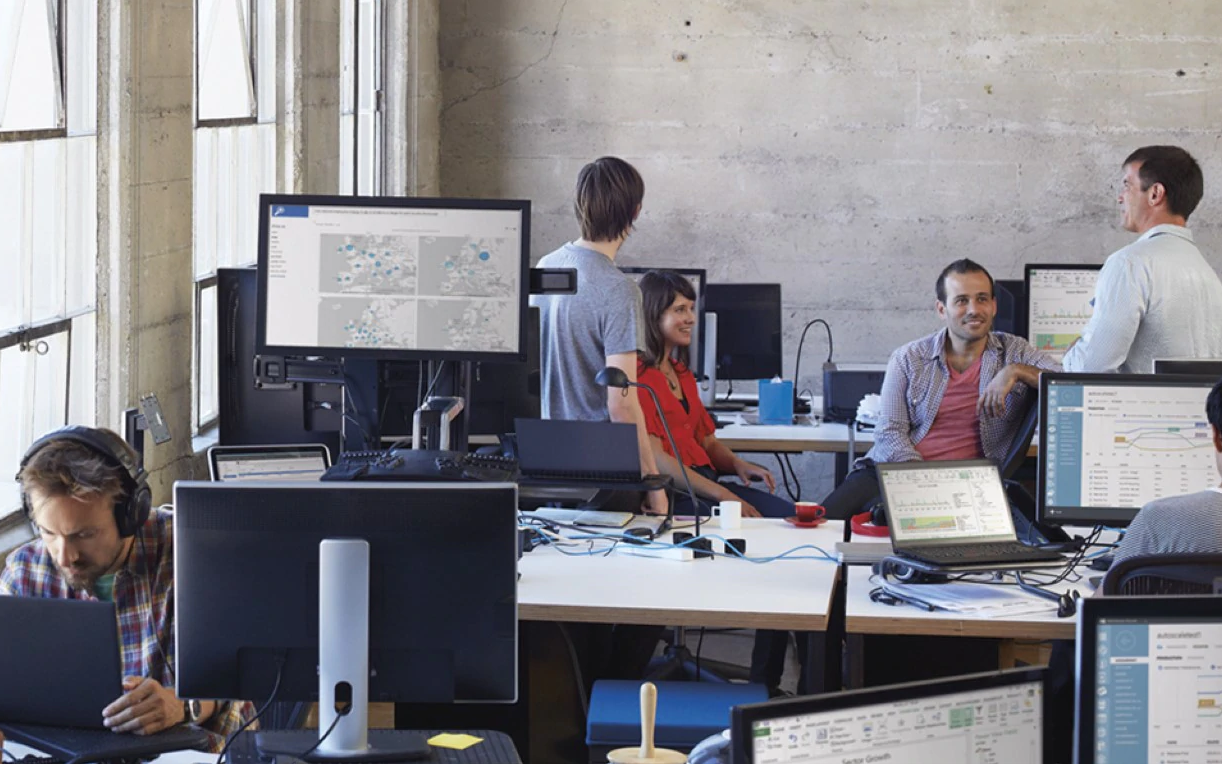 The Office suite you know, but better
Office 365 is automatically updated to give you access to the latest features in Word, Excel, PowerPoint, OneNote and Outlook.

Maximise your return on investment
Thanks to low initial costs and the ability to add users and services on an as-needed basis, Office 365 offers optimal return on your investment.

Work anywhere
Whether you work online or offline, from your computer, from your tablet or your phone, Office 365 takes care of everything.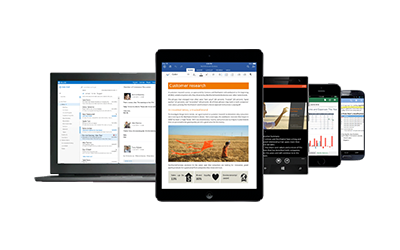 Your Office suite ready to use, anywhere
Whether you're at your desk or on the go, you get the benefits of a set of familiar, high-end productivity tools.
Office software suite: because you always have the latest version, you can create, edit and share documents with everyone in real time from your PC/Mac, iPad®, tablet or phone.
Access your documents, e-mails, calendars, contacts, team sites and meetings on your mobile devices. Office 365 mobile applications allow you to view and edit Word, Excel, PowerPoint files, and more. Your settings follow you wherever you go: so your files are always up to date on your devices!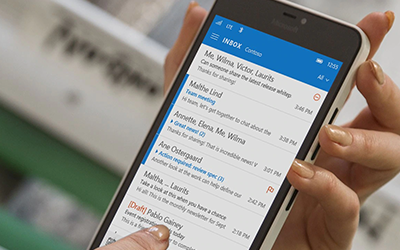 Professionals tools
Personalise your business email address with your company name to promote name recognition and increase your company's visibility with easy-to-create personalised marketing materials. Communicate more efficiently with your clients and colleagues using a wide range of communication tools: e-mail, instant messaging, social networks, video conferencing, and more.
Tools to promote teamwork
With 1 TB storage capacity per user, you have ample space to store all your files. Plus, because they're stored online, you can share them as you wish with people inside and outside your company. With HD video for multiple viewers, content sharing and shared calendars, you and your team members stay in sync.
Budget optimisation
No initial investment for the software, which always stays up-to-date.
Built-in security
Your data stays protected with built-in security, compliance and privacy controls.
Maximum uptime
You always benefit from a 99.9% uptime guarantee.
Explore our related services