MISSIONS VIVA & VIVA INSIGHTS
Strengthen engagement and well-being in your business.
I would like to make an appointment with a Modern Workplace expert
1.
OBJECTIVES OF THE WORKSHOP.
Inventory of your environment
Analysis of your business use cases
Analysis of your organisation's employee experience maturity
Presentation of the 4 Viva modules: Connections, Insights, Topics and Learning
Demonstration of the modules' functionalities
Practical application of the modules, adapted to your organisation
Detailed application of the insights and metrics that can be used in the M365 environment
2.
DESCRIPTION OF THE ASSIGNMENT.
Inventory, collaboration, adoption and employee experience
Presentation of the capabilities of the 4 VIVA modules: Connections, Insights, Topics & Learning
Focus on the Viva Insights module in the workshop
Demonstration of the features
Recommendations linked to its implementation

Number of days: 1 and 1/2 day per workshop (including preparation)
3.
WHY THIS WORKSHOP ?

This workshop is of particular interest during :
Organisational change: internal restructuring, overhaul projects, etc.
Following the deployment and use of the Teams tool
4.
BENEFITS.
Improved internal communication and collaboration within the company
Improved operational productivity
Create a learning culture through time management and self-direction
How to use Teams to increase engagement and well-being in my organisation
Recommendations and action plans: license, roadmap, quick wins
5.
OUR CERTIFICATIONS
BECHTLE COMSOFT consultants are certified.
Click to see a list of the most important Microsoft certifications held by Bechtle Comsoft.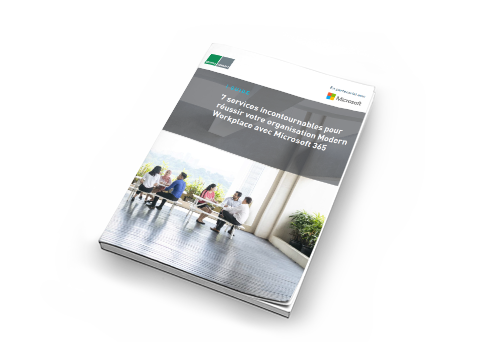 7 services incontournables pour réussir votre organisation Modern Workplace avec Microsoft 365
Download our guide to discover our services and advice !
With the emergence of remote working, the advent of cloud computing and growing security issues, your challenges are many.