MISSIONS AZURE CHECKPOINT & ASSESSMENT
Optimisation of your Azure expenditure.
I would like to make an appointment with an Infrastructure & Cloud expert
1.
OBJECTIVES OF THE WORKSHOP.
Analysing Azure usage in a given period
Optimising management with security recommendations
Ensuring the compliance of existing licences
Cost reductions (between 10% and 70%)
2.
DESCRIPTION OF THE ASSIGNMENT
Overall analysis of Azure usage and detailed view per instance
Inventory of the 10 most used services with details about frequency, usage and costs
Recommendations to optimise existing uses and reduce costs
Sharing best practices to simplify management (e.g. reserved instances, hybrid uses, etc.)

Number of days: 2 to 5 days min including preparation
3.
WHY THIS WORKSHOP ?

This workshop is of particular interest during :

From 1 month after migrating to Azure
4.
DELIVERABLES.
Detailed analysis of Azure usage
Expert recommendations to reduce costs and optimise management
5.
OUR CERTIFICATIONS
BECHTLE COMSOFT consultants are certified.
Click to see a list of the most important Microsoft certifications held by Bechtle Comsoft.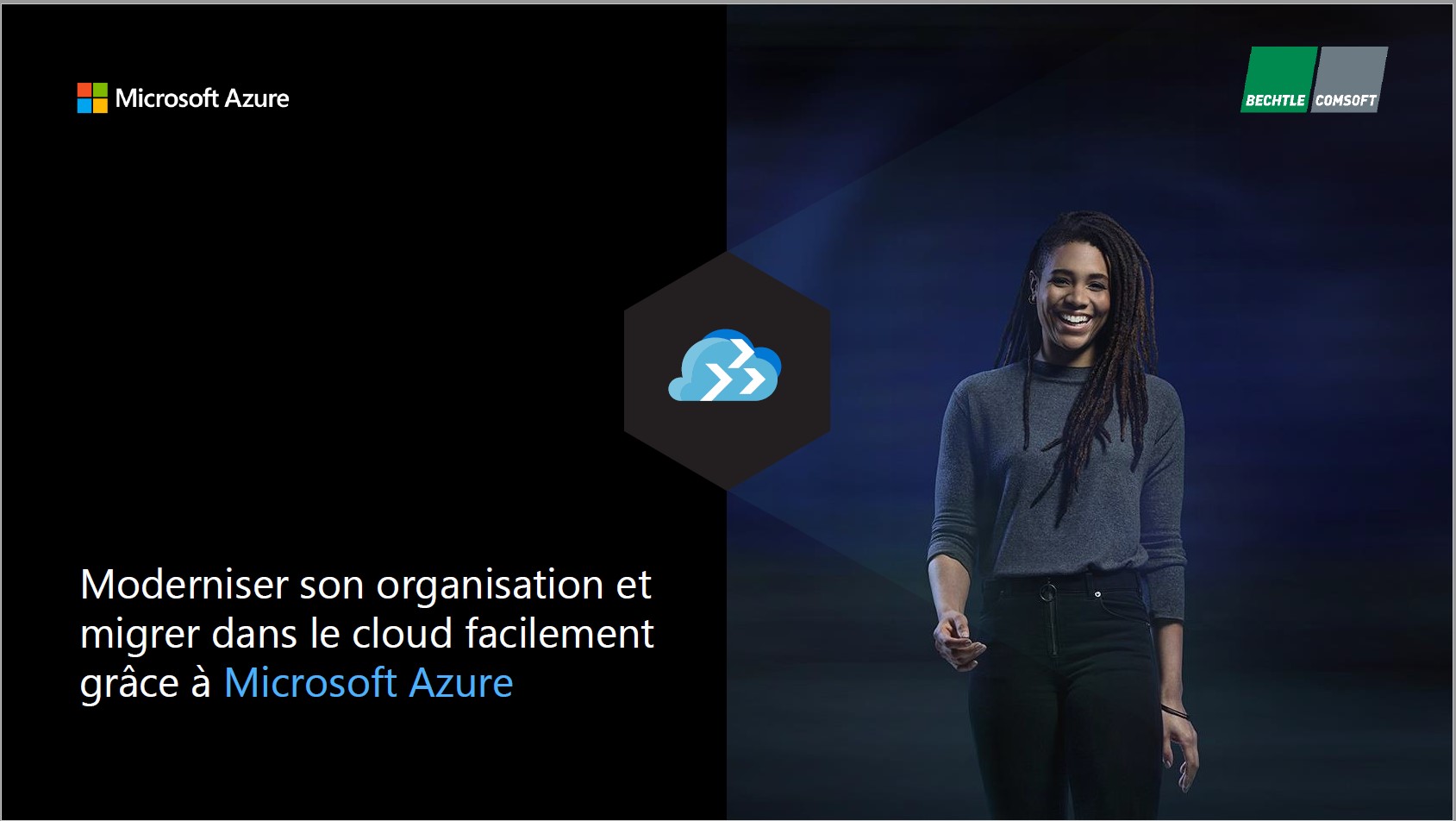 Modernise your organisation and migrate easily to the Cloud with Microsoft Azure
Download our guide to discover our services and advice on managing your software assets!
Digital transformation is a driving force in business. Regardless of industry, organisations continue to accelerate digital initiatives to advance their business and gain competitive advantage..