MISSION IMMERSION SURFACE.
The CIE Surface workshop is a hands-on, guided experience that allows customers to test the latest Microsoft Surface devices in a live cloud environment. We allow you to replicate the look and feel of the entire device line using new technologies and methods.
I would like to make an appointment with a Modern Workplace expert
1.
OBJECTIVES OF THE WORKSHOP.
Discover and get to grips with the latest Surface technologie
Identify the uses of technologies by business
Understand the deployment and management of devices in Security
Develop the use of Office 365 services
2.
DESCRIPTION OF THE ASSIGNMENT.
Facilitating future learning and deployment of Surface technologies
Optimize usage in an integrated 365 ecosystem
Demonstration of the strengths of the range associated with all business roles
Identification of improvement levers within your organization
Sharing of tips, tricks and new features

Number of days: 1 day (including preparation)
3.
WHY THIS WORKSHOP ?

This workshop is of particular interest during :
You are thinking about an evolution of the material park and/or a new working model, more flexible and secure.
4.
DELIVERABLES
Summary of products seen during the session
5.
BENEFITS
Visibility on new Microsoft Surface products,
Reflection on the most suitable products for the company's users,
Demonstrations and uses of the products available (PC, styli, headsets...)
6.
OUR CERTIFICATIONS
BECHTLE COMSOFT consultants are certified.
Click to see a list of the most important Microsoft certifications held by Bechtle Comsoft.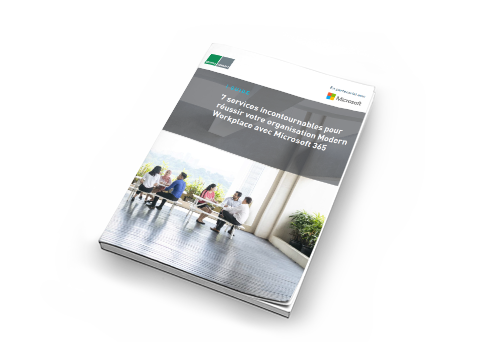 7 services incontournables pour réussir votre organisation Modern Workplace avec Microsoft 365
Download our guide to discover our services and advice !
With the emergence of remote working, the advent of cloud computing and growing security issues, your challenges are many.