Cloud adoption is widely accepted by organisations today. The benefits in terms of costs (from CAPEX to OPEX), flexibility, scalability, maintenance, etc. are widely recognised by CIOs.
However, migrating from an existing virtualised infrastructure to the cloud is a complex process. Organisations need to develop a strategy that meets their specific needs.
Which cloud strategy to adopt?
The right questions to ask:
What are the objectives of my migration project?
Which workloads should I migrate to the cloud?
Should I opt for a 100% cloud infrastructure or adopt a hybrid cloud model while keeping some applications and data on-premises?
Which cloud solution is best suited to my needs?
How do I choose the right partner to support me in a migration project?

Contact our specialist to discuss your cloud project: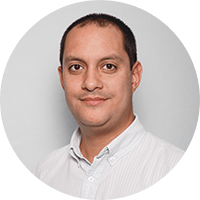 Emmanuel Rasamoely
VMware Certified Consultant
Identify the objectives of a Cloud migration project

Data Centre Extension
Increasing the capacity of an existing data centre is one of the main objectives of a cloud strategy.
Organisations are looking to increase efficiency and flexibility, particularly in the deployment of virtual desktops (VDI) or the execution of test/dev environments (DevOps).

Disaster Recovery Plan (DRP)
Disaster recovery plans are almost routine for businesses today, whether they are based on physical, virtual or cloud environments.
The Cloud DRP option offers the advantage of being fast, reliable and inexpensive. Many CIOs are therefore opting for this option, either as a replacement for or in addition to an existing DRP.

Data Centre Modernisation
Migrating all or part of your infrastructure to the cloud allows you to modernise your entire data centre.

Application Modernisation
The development of cloud-native applications is becoming increasingly popular among developers, particularly because of the time savings, agility and portability that result.
Consequently, organisations opt more and more for this approach, which ultimately reduces Time to Market for applications.
Which workloads to migrate? - The benefits of hybrid cloud.
Once the objectives of your cloud project have been clearly identified, you need to determine which workloads to migrate first. We are talking about priority here because a successful migration is done in stages, the objective being to cause as little disruption as possible to the company's activity.
It is also common for organisations to keep certain business-critical applications or data on-premises, while deploying the bulk of the data centre in the cloud.
This is a hybrid cloud strategy that allows CIOs to retain control over certain workloads while benefiting from the key advantages of the public cloud.
What are the advantages of the public cloud?

Security & maintenance managed by the host
Whether it is Azure (Microsoft), AWS (Amazon), Google or other cloud providers, both the security and the maintenance of the platform made available to organisations are managed by cloud providers.
In addition to the operational facilities that result, this frees up IT resources for value-added business projects.

Available Cloud Products & Services
The variety of cloud products and services available is greatly appreciated by IT teams.
For example, developers have access to tools for machine learning, data analytics, artificial intelligence, IoT (Internet Of Things), DevOps, etc., while network and system administrators will make good use of cloud offerings for backup, security and identity.

OPEX vs CAPEX
By leaving the maintenance of the infrastructure up to the cloud providers, we move from a CAPEX model (Capital Expenditure) to an OPEX model (Operational Expenditure). In addition to the savings generated on the purchase of physical equipment, the cloud model is characterised by a billing system based on usage (pay as you go), making it possible to anticipate and adjust expenses according to the company's real needs.
Which cloud solution to choose?
The main challenge for IT Departments during a migration project is to reconcile an on-premises environment with a public cloud environment.
The differences between the two require a rethinking of requirements in terms of tools, skills, security and overall management, all the while keeping costs under control.
To address these challenges, VMware has developed cloud solutions that combine private and public clouds by enabling the deployment of the software-defined-data-centre (SDDC) both on-premises and in the cloud.
The VMware SDDC consists of:
vSphere: server virtualisation
vSAN: storage virtualisation
NSX: network and security virtualisation
The Cloud solutions offered by VMware allow this SDDC to be operated in hybrid mode, both on-prem and in a public clouds such as Azure, AWS, Oracle, IBM, etc. The VMware interface known to the user remains the same, namely vCenter, regardless of the public cloud chosen.
In addition to the obvious benefits of using an interface that IT teams are familiar with, the entire migration process is made easier with VMware Cloud solutions. Indeed, the process involves less risks of disruption, takes less time and generates fewer costs generally related to lifting and moving virtual machines (which require, for example, tests on the workloads).
There are several VMware cloud solutions, including:
Download our ebook to know more about the 4 steps to achieve your SDDC:


VMware Cloud on AWS (VMC)
Rapidly migrate, extend and protect your VMware environment to the AWS Cloud.

Azure VMware Solution (AVS)
Seamlessly extend or migrate your existing on-premises VMware environment to Azure VMware Solution.
Need help with your cloud project?
Get in touch with our experts

Bechtle Comsoft can help you with your cloud project from the design stage with our certified VMware consultants to the deployment stage thanks to our partnership with Metanext, a French VMware solutions integrator with 5 Master Service Competencies covering the following technologies: vSphere, vRA/vRO, vSAN, NSX, VCF, VMC on AWS, AVS, GCE, TANZU and VDI. With nearly 20 years of experience in the areas of digital transformation to the cloud, Metanext is the reference partner in the French market.
Contact our specialist to discuss your cloud project: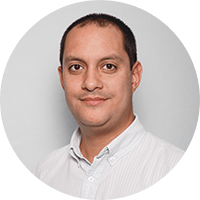 Emmanuel Rasamoely
VMware Certified Consultant
Telephone : +33 4 97 21 58 67
Email : emmanuel.rasamoely@comsoft.fr