SAM Agility.
The SAM Agility mission is by definition customised to meet your specific needs, and can include transfers of licensing and/or process skills, assistance with the implementation of a management tool, etc.
I would like to make an appointment with a SAM expert
1.
OBJECTIVES OF THE WORKSHOP.
Tailor-made support to meet specific needs
Learning the basics of licensing
Assistance with the implementation of management tools
2.
DESCRIPTION OF THE ASSIGNMENT.
Assessment of the current situation, measurement of the maturity of internal processes and project scoping
Workshops and training in licensing and software asset management
Identification of management tools that meet the needs
Selection and deployment of the management tool
Configuration of the tool and training to ensure the implementation of autonomous management

Number of days: 1 to 7 days (including preparation)
3.
WHY THIS WORKSHOP.
This workshop is of particular interest when :
Organisational change within the company: merger, acquisition, internal reorganisation
Other specific issues
4.
DELIVERABLES.
Documented analysis report including :
Analysis of existing SAM processes and proposed corrective actions
Details of actions taken
Expert recommendations
5.
BENEFITS
Focus on a specific topic
Short-term mission with little time required
Receive help from an expert on an ad hoc basis
6.
OUR CERTIFICATIONS
BECHTLE COMSOFT consultants are certified.
Click to see a list of the most important Microsoft certifications held by Bechtle Comsoft.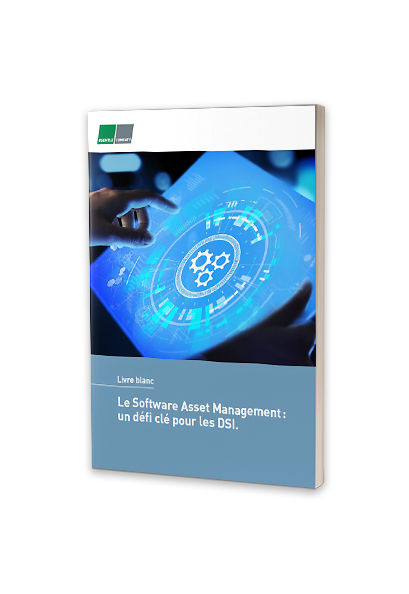 Software Asset Management : A challange for CEOs
Download our guide to discover our services and advice on managing your software assets!
The demand for new communication capabilities driven by teleworking and the adoption of Software As A Service (SaaS) business applications has led to an increase in enterprise software spending, while at the same time increasing the complexity of managing.