Profiling 365.
The Profiling 365 analysis will help you to define your Microsoft 365 needs according to user profiles and requirements in order to best define your contract strategy.
I would like to make an appointment with a SAMexpert
1.
OBJECTIVES OF THE WORKSHOP.
Define Microsoft 365 requirements according to user profiles and strategy
Adjust the number and type of licenses according to real needs
Scenario the different options
Optimise costs
2.
DESCRIPTION OF THE MISSION.
Presentation of the differences between the plans and their options
Exchange with your IT referents to understand the real needs
Inventory of installed licences and workloads used
Identification of the different user profiles related to your activity
Inventory of the Microsoft 365 licenses subscribed and identification of inactive accounts
Profiling corresponding to the real need

Duration: 1 to 5 days (including preparation)
3.
WHY THIS WORKSHOP?
This workshop is of particular interest when:
Organisational change: internal reorganisation, merger/acquisition
Prior to a Microsoft 365 volume contract renewal
At any time in the context of a CSP contract
4.
DELIVERABLES.
Documented analysis report including :
Summary of available Microsoft 365 plans
Detailed analysis of usage and identification of user profiles within the organisation
Expert recommendations for adjusting the number and type of licenses according to actual needs
Precise estimation of potential savings
5.
BENEFITS.
Have an overview of Microsoft 365 technologies and their (permanent) evolution
Refine your vision of the future contract by being sure to optimise the different plans according to the real and future needs envisaged
Get support on the way to contract negotiation
6.
OUR CERTIFICATIONS.
BECHTLE COMSOFT consultants are certified.
Click to see a list of the most important Microsoft certifications held by Bechtle Comsoft.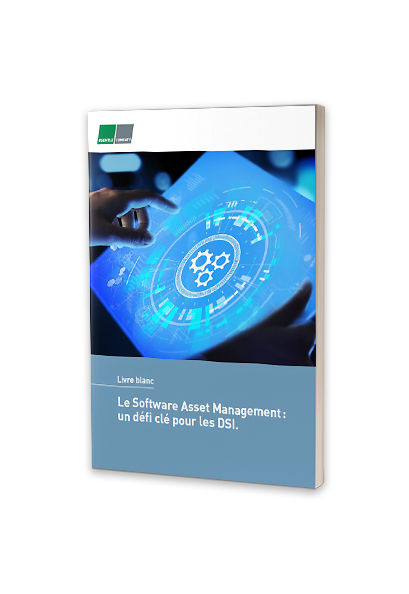 Software Asset Management : A challange for CEOs
Download our guide to discover our services and advice on managing your software assets!
The demand for new communication capabilities driven by teleworking and the adoption of Software As A Service (SaaS) business applications has led to an increase in enterprise software spending, while at the same time increasing the complexity of managing.