Microsoft Contract Optimisation.
The Microsoft Contract Optimization mission allows you to calmly prepare a contract negotiation and can also help you with the annual declaration of alignment ("True-Up") required by Microsoft for Enterprise Agreements
I would like to make an appointment with a safety expert
1.
OBJECTIVES OF THE WORKSHOP.
Support for the annual True-Up declaration required by Microsoft for Enterprise Agreements
Adjustment of the software park according to the real needs and the modernisation strategy
Anticipation of renewal costs
2.
DESCRIPTION OF THE MISSION.

Inventory of technologies included in the contract
Inventory of the software park and the modifications made during the year
Analysis of needs for year n+1
Compilation of the results and recommendations necessary to complete the True-Up declaration

Duration: 5 to 25 days (including preparation)
3.
WHEN TO CARRY OUT THIS MISSION?
90 days before the anniversary date of a Microsoft company agreement
4.
DELIVERABLES.
Risk analysis report including :
Projection of the number of licenses needed to adjust the fleet (including costing)
Contractual recommendations to optimise the allocation of existing licences
5.
BENEFITS.
Have an exhaustive vision of the real uses and associated licences
Refine your vision of the future contract by being sure to optimise for each technology, according to the real and future needs envisaged
Obtain support on the way to contract negotiation
6.
OUR CERTIFICATIONS.
BECHTLE COMSOFT consultants are certified.
Click to see a list of the most important Microsoft certifications held by Bechtle Comsoft.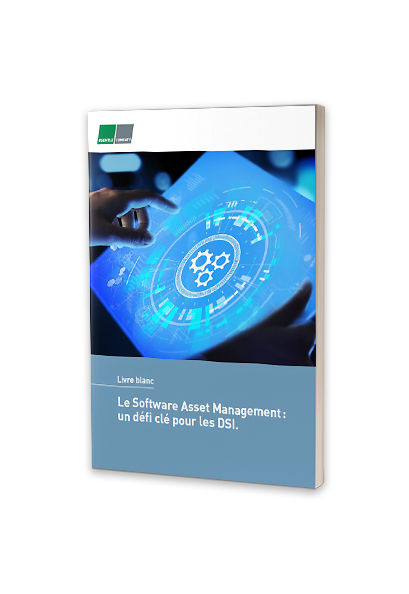 Software Asset Management : A challange for CEOs
Download our guide to discover our services and advice on managing your software assets!
The demand for new communication capabilities driven by teleworking and the adoption of Software As A Service (SaaS) business applications has led to an increase in enterprise software spending, while at the same time increasing the complexity of managing.