Defend Against Threats with SIEM Plus XDR.
The Threat Protection workshop will help you analyse the threat in your environment.

I would like to make an appointment with a safety expert
1.
OBJECTIVES OF THE WORKSHOP.
To perform threat analysis in the environment.
Provide Microsoft's security value, preferably using product demonstrations.
Provide recommendations and next steps.
2.
BENEFITS.
Understanding of the different security modules included in the M365 E5 plan (MDO, MCA/CASB, Identity...)
Perform a threat analysis in the environment, taking into account the strategy already in place
Use of the evaluation license for product demonstration
Implementation of the action plan
3.
THE COURSE OF THE ASSIGNMENT.
The Transition to Cloud workshop is a 2-hour assignment.
This session takes place at Bechtle Comsoft.
Deployment of test licences for threat scanning on the tenant.
Setting up the "Threat Check" for scanning during 2/3 weeks.
After the scan: analysis of the various points raised by the Threat Check

Duration: 2 workshops of 2 hours (including preparation)
4.
DELIVERABLES.
Documented analysis report including :
Remediation recommendations
5.
OUR CERTIFICATIONS.
BECHTLE COMSOFT consultants are certified.
Click to see a list of the most important Microsoft certifications held by Bechtle Comsoft.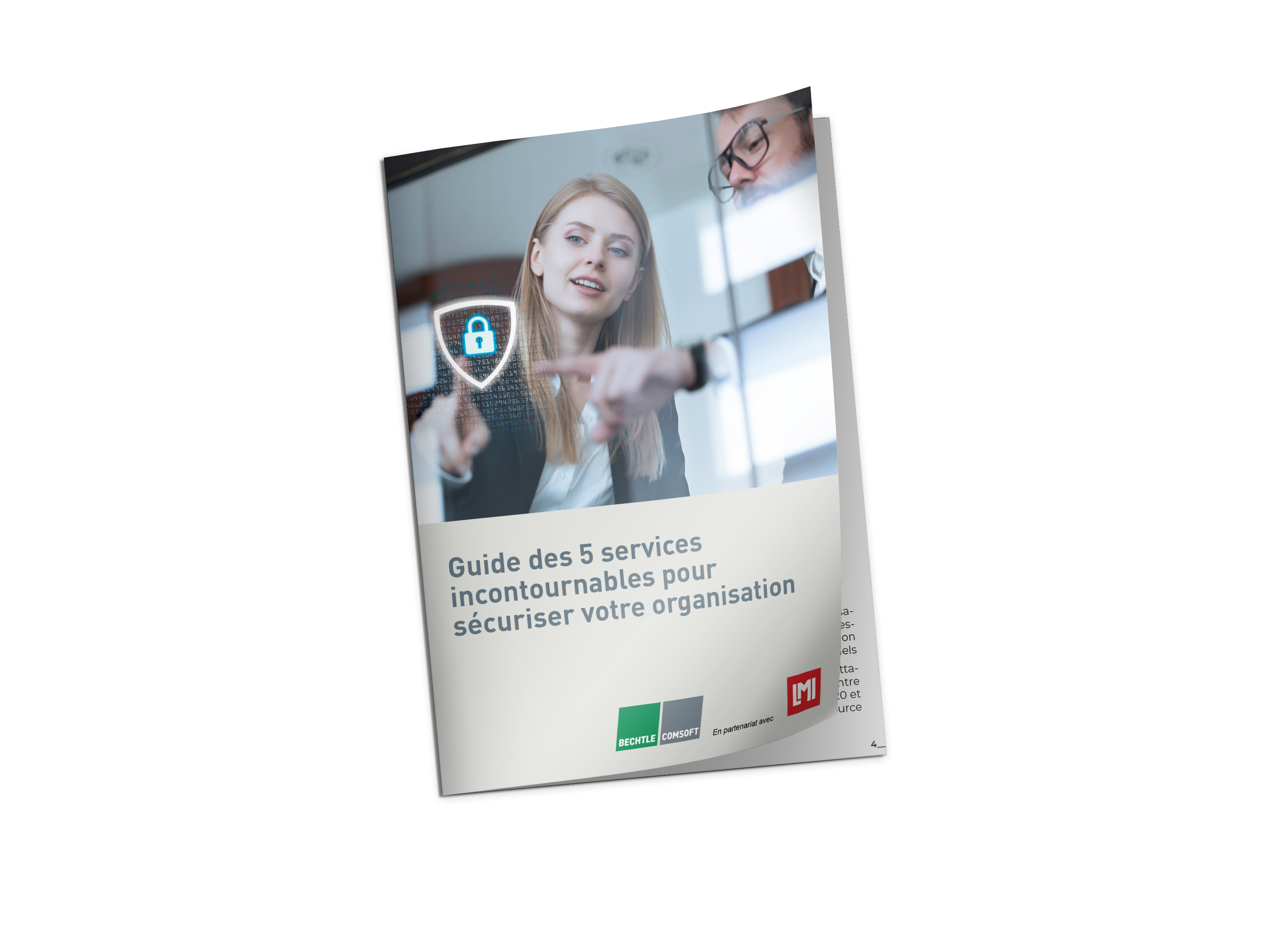 Guide to the 5 must-have services to secure your organisation
Download our guide to discover our cybersecurity services and advice! In partnership with Le Monde Informatique.
The acceleration of the digitisation of the economy, the increasing professionalism of cybercriminals and the lack of awareness of cyber risks among users are all factors that have allowed cybercrime to develop over the last few years and, more particularly, in recent months. The fourfold increase in ransomware attacks between 2020 and 2021 is evidence of this (source: ANSSI).