MISSIONS VPN AZURE - ON PREM
Creation and testing of a VPN link between the existing infrastructure and Azure.
I would like to make an appointment with an Infrastructure & Cloud expert
1.
OBJECTIVES OF THE WORKSHOP.
Establish a Site-to-Site VPN connection between the existing infrastructure and the Azure infrastructure
Verify routing and access between the two networks
Facilitate exchanges between the two infrastructures
2.
DESCRIPTION OF THE ASSIGNMENT
Definition of virtual networks and subnets according to the existing infrastructure
Setting up the two ends of the VPN tunnel (with the On Premise firewall manager)
Verification of the VPN connection, access tests
Skills transfer

Number of days: 1/2 day
3.
WHY THIS WORKSHOP ?

This workshop is of particular interest during :
Prerequisites for several workshops (W365, PoC AVD, Azure File Share)
When setting up a hybridisation
Eligible for Azure Pack Starter
4.
DELIVERABLES.
A VPN gateway service configured in the customer's Azure subscription
5.
OUR CERTIFICATIONS
BECHTLE COMSOFT consultants are certified.
Click to see a list of the most important Microsoft certifications held by Bechtle Comsoft.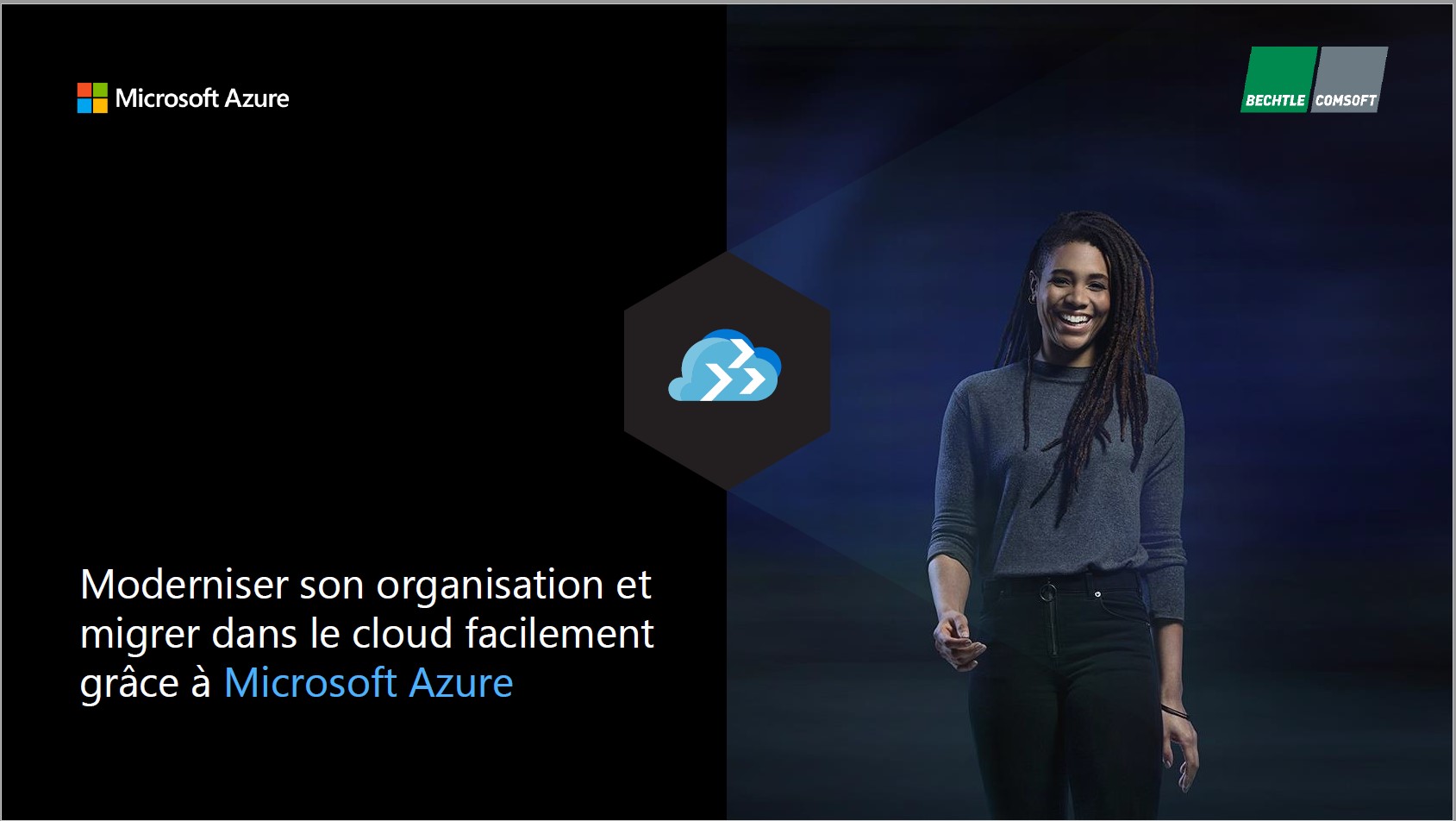 Modernise your organisation and migrate easily to the Cloud with Microsoft Azure
Download our guide to discover our services and advice on managing your software assets!
Digital transformation is a driving force in business. Regardless of industry, organisations continue to accelerate digital initiatives to advance their business and gain competitive advantage..