Recieve 16,7% off your Microsoft 365 products*
Microsoft 365 empowers you to Do More With Less
Digital Workforce
Microsoft 365 Suites and Team essentials empowers you to support a hybrid work culture with seamless digital transformation.
Strengthen hybrid work culture
Unify the hybrid work experience
Enable secure remote access
Secure and manage services

Advanced security
Microsoft 365 Business Premium is the only plan for small and medium-sized businesses that offers advanced security to users, a single, comprehensive solution to run your business securely from anywhere.
Access and identity management with multi-factor authentication and conditional access
Protection from threats with Microsoft Defender for Office 365
Data loss prevention with Azure Information Protection
Microsoft Defender for Business helps you detect security risks, investigate attacks to your organisation and automatically prevent dangerous activities.

NextGen Windows Experience
Windows 365 is a cloud PC service that introduces a new way to experience Windows 10 or Windows 11 to businesses of all sizes, securely streaming the full Windows experience – apps, data, and settings – from the Microsoft cloud to any personal or business device.
Four ways Windows 365 makes the PC experience better for the hybrid world of work:
Experience Cloud power, PC simplicity
Enable new work scenarios
Access your PC, almost anywhere
Onramp with ease and improved security
Need expert advice?
We are here to support you throughout your Microsoft 365 project with customized offerings and services.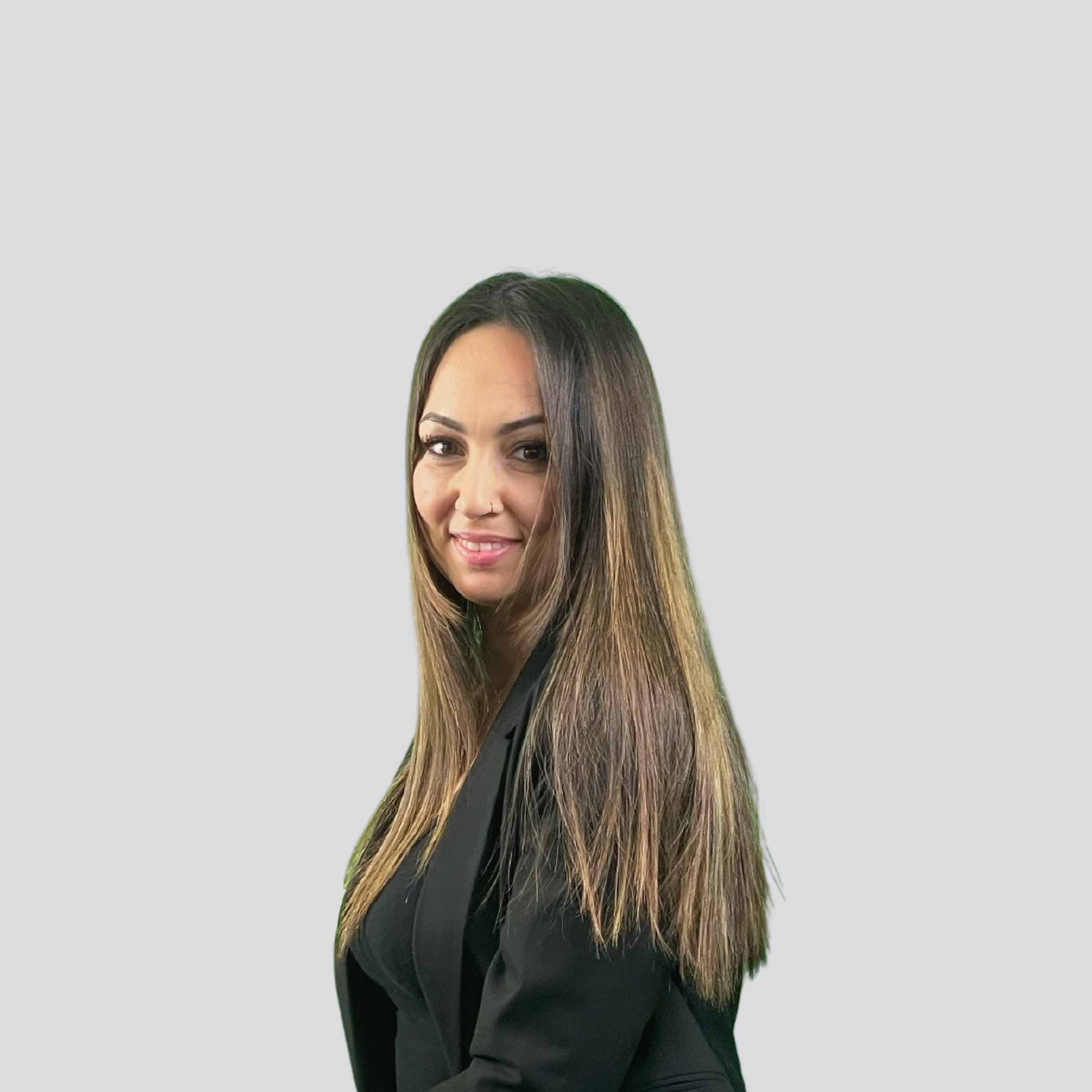 Sabrina Benzemour
Bechtle Clouds & Microsoft Consultant
SMBs: Work securely from anywhere with Microsoft 365
Download out Ebook to find out more on how to combine employee mobility, security, manageability and affordability with Microsoft 365 Business Premium. In this Ebook we provide resources to help provide your employees with efficient and secure tools to ensure business continuity. We discuss theneed for SMBs to deploy software solutions that meet the following needs:

• Workforce mobility in a hybrid work environment combining teleworking and on-site presence;
• IT security, especially for BYOD (Bring Your Own Device) and remote access to company resources and network;
• Ease of management for smaller IT teams;
• Reasonable cost per user.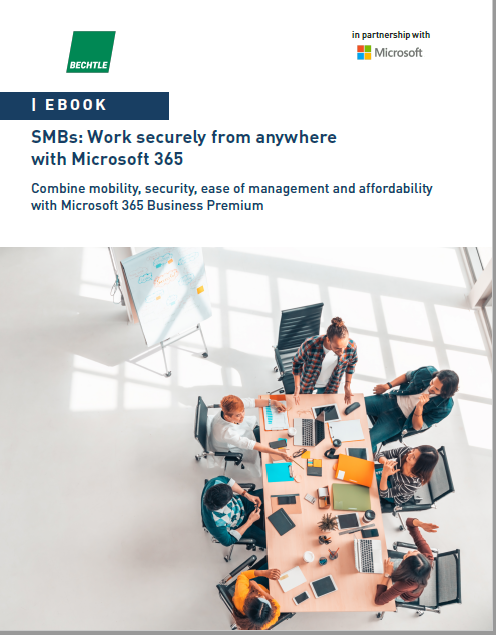 Microsoft 365 suite offerings for small & medium businesses
Find out more: Request your workshop
Teams Essentials workshop
Learn more about what Microsoft Teams can do for your business.
Join us for an exclusive live workshop entirely financed by Bechtle Comsoft in partnership with Microsoft. In these workshops we will demonstrate how Microsoft 365 Teams can solve key business challenges and how you and your teams can collaborate and work efficiently from virtually anywhere.
Topics covered:
Chat - Message someone or a group to talk about work, projects, or just for fun.
Teams - Create a team and channels to gather people together and work in focused spaces with conversations and files.
Calendar - Connect with people before, during, and after a meeting so prep and follow-up are easy to find. This Teams calendar syncs with your Outlook one.
Apps - Find familiar apps and explore new ones to simplify, customize, and manage how you work.
Format: Online, 5 participants per group, financed by Bechtle Comsoft