MODERNIZE COMMUNICATIONS MISSION.
Bechtle Comsoft's Modernize Communications mission is a service designed to help you successfully deploy Microsoft Teams Calling. Connect your phone calls to your collaboration application to improve the productivity of your employees.
I would like to make an appointment with a Modern Workplace expert
1.
OBJECTIVES OF THE WORKSHOP.
Discovering call scenarios and telephony prerequisites.
Build a telephony deployment roadmap.
Demonstrate the added value of telephony through Microsoft Teams.
2.
DESCRIPTION OF THE ASSIGNMENT.
Inventory
Teams Calling basics
Analysing the environment and scope
Analysing the user profiles
Demonstrations (user interface & admin console)
Adoption approach
Recommendations and action plan

Number of days: 3 day per workshop (including preparation)
3.
WHY THIS WORKSHOP ?

This workshop is of particular interest during :
Before implementing a Softphone migration project
Organisational change
Remote working deployment
4.
DELIVERABLES.
Proof of execution document including presentation support,
recommendations and action plan
5.
BENEFITS.
Fundamentals of Team Calling.
Adoption process.
Recommendations and action plan.
6.
OUR CERTIFICATIONS
BECHTLE COMSOFT consultants are certified.
Click to see a list of the most important Microsoft certifications held by Bechtle Comsoft.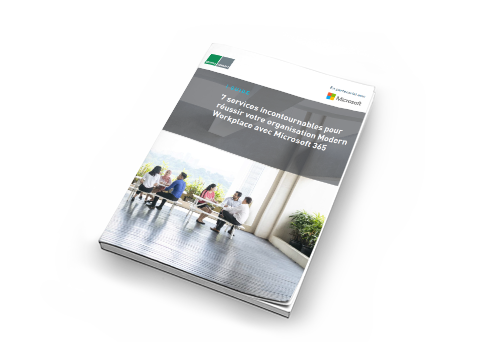 7 services incontournables pour réussir votre organisation Modern Workplace avec Microsoft 365
Download our guide to discover our services and advice !
With the emergence of remote working, the advent of cloud computing and growing security issues, your challenges are many.
Our customers talk about us