SAM Intelligence.
The SAM Intelligence mission lasts 3 years, it corresponds to a Dynamic SAM with tools. Your software park will be optimised in real time in order to reduce your contractual costs. A personalised follow-up is proposed which can be multi-publisher.
I would like to make an appointment with a SAM expert
1.
OBJECTIVES OF THE WORKSHOP.
Personalised support in the overall management of IT assets (software & hardware).
Learning how to manage the software assets autonomously via the deployment of a specialised tool.
Optimisation of software assets and cost reduction.
Prevention of risks in the event of an audit.
2.
THE COURSE OF THE ASSIGNMENT.
Process approach (SAM Assessment / Design / Deployment).
Deployment of a global and continuous management tool for your IT assets.
Associated consulting according to the desired level.
Technical support for your SAM platform.
Total or partial functional management of your licences.
Transfer of skills if desired.

Duration: 1 to 3 years (including preparation)
3.
WHY THIS WORKSHOP ?
This workshop is of particular interest when :
Organisational change within the company: merger, acquisition, internal reorganisation
Implementation of a software life cycle management process
4.
DELIVERABLES.
Documented analysis report including :
Individualised follow-up by a SAM consultant according to the client's needs to be defined
Full automated reports
5.
BENEFITS.
Implement a dynamic SAM strategy and the processes and tools required for sustainable management
Avoid any risk of over-consumption of licences
Regain full visibility of your software assets
6.
OUR CERTIFICATIONS.
BECHTLE COMSOFT consultants are certified.
Click to see a list of the most important Microsoft certifications held by Bechtle Comsoft.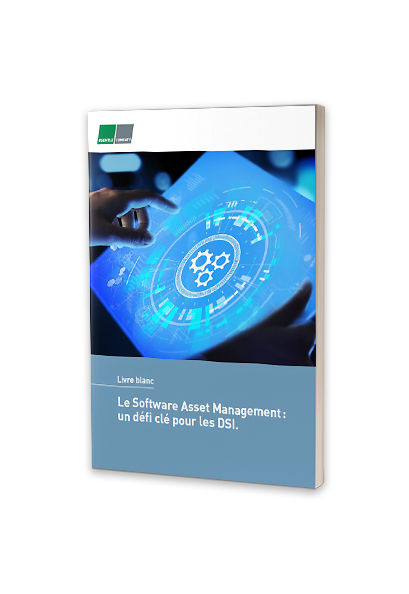 Software Asset Management : A challange for CEOs
Download our guide to discover our services and advice on managing your software assets!
The demand for new communication capabilities driven by teleworking and the adoption of Software As A Service (SaaS) business applications has led to an increase in enterprise software spending, while at the same time increasing the complexity of managing.