Education
Give your students the opportunity to build a bright future.
Only Adobe Creative Cloud Education Subscription gives students, teachers, and administrators access to the latest versions of the leading creative applications for graphic design, web, video, and photography, as well as easy ways to share and collaborate through optional online services. Creative Cloud Education Subscription is marketed through the Value Incentive Plan (VIP).
Discuss your projects with our Adobe specialist.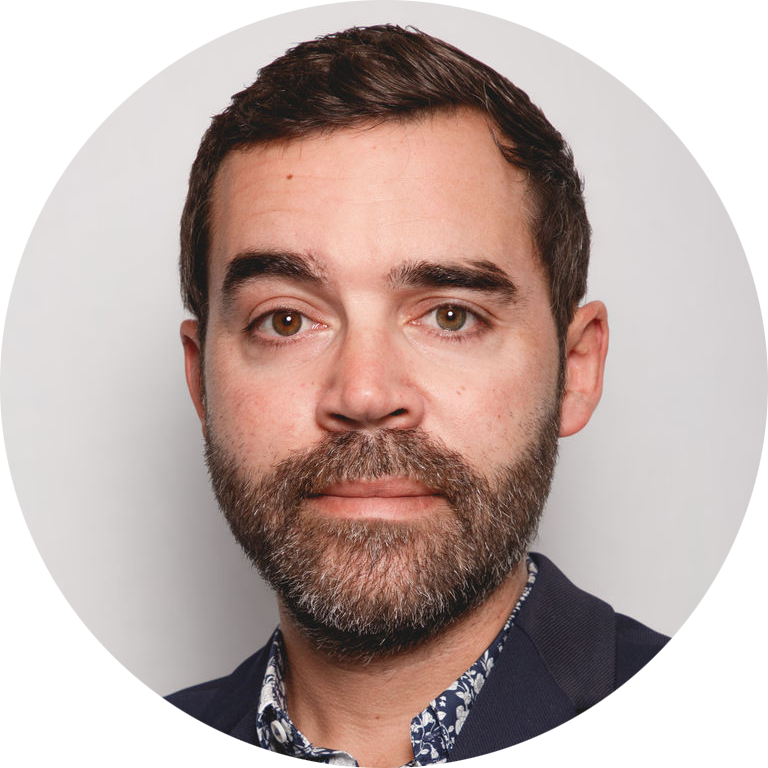 Thomas Ripoche
Adobe Sales Specialist
Email : thomas.ripoche@comsoft.fr
Phone : +33 1 53 38 20 65
With many years of experience as an Adobe Sales Specialist, Thomas brings his expertise and supports our Bechtle Comsoft customers in helping you get the most out of your projects.

Flexible licensing options.
Choose between per-seat licences for deployment in classrooms and computer rooms, or individual user licences. Choose from All Applications or Single Application. Choose the anniversary date and contract term.

Always up-to-date tools.
Licenses provide access to Creative Cloud application upgrades as soon as they are released. This means teachers and students always have the latest tools and features at their disposal.

Integrated services.
Dedicated services for file storage, file sharing and collaboration - only available with ion Subscription name licenses.Creative Cloud Educat

Easy deployment.
A web-based administration console, Admin Console, makes it easy to purchase additional seats, add users and manage software upgrades.
Choose the appropriate licensing scheme.
Individual licences: for educational institutions and training departments
Licences for each user. Right to install software on two computers - at work and at home. Support for BYOD (Bring Your Own Device) on students' personal computers.
Choose from All Applications or One Application.
Services, applications and online storage included.
Per seat licences: for classrooms and computer rooms
One licence per computer (not per user), with installation rights on one computer per licence. Support for BYOD (Bring Your Own Device).
Choose from All Applications or One Application.
Services, applications and online storage included.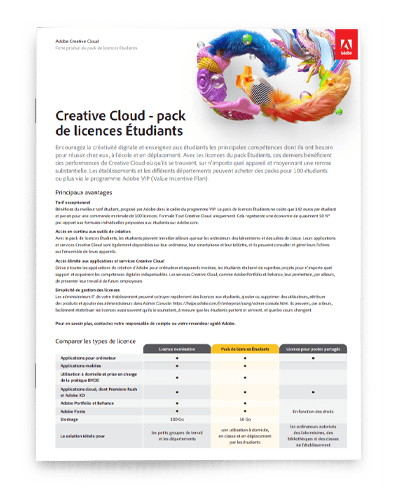 Product sheet : Creative Cloud - Student Licence Pack (FR)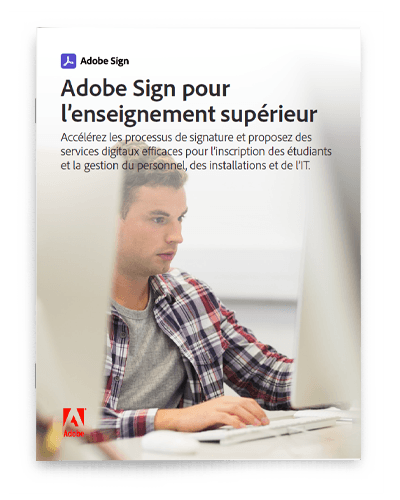 Brochure: Adobe Sign for Higher Education (FR)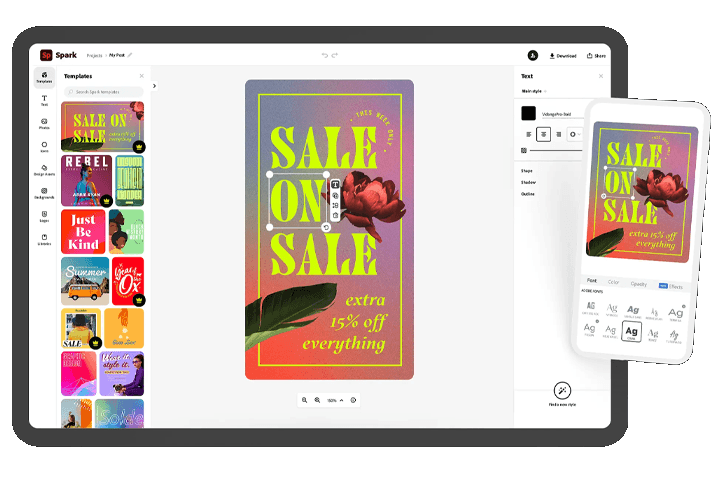 Adobe Spark in classroom
Create professional-quality illustrations, collages, flyers, videos, and animations in a few simple steps.
With Adobe Spark, students and teachers can turn ideas into stunning visuals, web stories, and video presentations in a snap using free applications that can be accessed anywhere and on any device via a web browser.

Bring your content to life in minutes
Unleash your creative potential and create stunning illustrations, presentations and videos that showcase your originality.

Promote your projects
Start creating branded content with ease and build your community on social networks.

Work better together
Collaborate with others and finish faster by sharing the project.
Compare Adobe Spark packages (FR)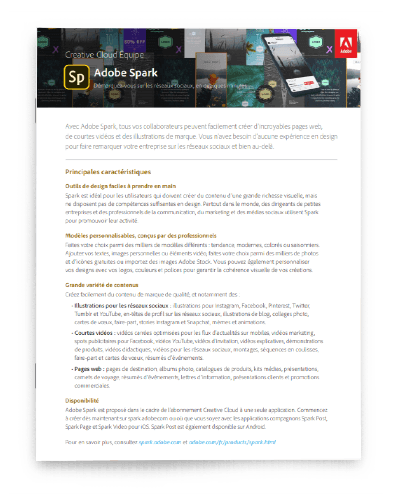 Product sheet : Adobe Spark (FR)