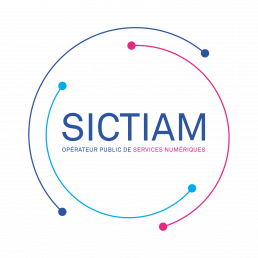 For 30 years, SICTIAM has been helping all types of public players to modernise their businesses. This is achieved through the implementation of skills related to data management, information systems security and expertise, the modernisation of business lines, and support for usage.A real tool serving territorial proximity, it supports its users on a daily basis in their digital transition and the evolution of their business lines with a customised assistance and training service.
Initial situation
SICTIAM provides a central purchasing service for IT systems and infrastructures to a group of local governmental bodies mainly based in France's Sud PACA Region and the Maritime Alps. Base size: approximately 420 subscribers (local authorities or public institutions). Selected vendors: Microsoft, Adobe, VMware, Veeam, Eset, Kaspersky, MGDIS services, SAM missions, cybersecurity missions, etc
The solution
Bechtle Comsoft manages the order flow of SICTIAM's central purchasing department on a day-to-day basis with a strong focus on consulting. Licensing expertise, through better needs qualification, ensures a level of compliance with SICTIAM's standards. In addition to management, Bechtle Comsoft's teams are also proactive at key moments such as contract renewals, true-ups, etc. The role of pre-sales specialists (infrastructure, backup, SAM missions, cybersecurity) is often decisive when optimally qualifying subscribers' needs. Implementing webinars made it possible to present the MGDIS paperless solution for managing grants and subsidies to the various local bodies involved.
Finally, Bechtle Comsoft was contacted in October 2019 for a large-scale SAM mission to audit the software base with respect to Microsoft assets and licensing (Departmental Council 04 des Alpes de Haute Provence), which produced a complete inventory and status report on the base.
Results
SICTIAM's teams appreciate being able to work with a responsive partner that's both on a human scale and also part of a large group. We aim at responding to members' requests within a maximum of three days.
Turnover has been rising steadily for more than six months. Since 2019, 130 orders have been placed through our partnership amounting to a turnover of € 480,000.